Teva Seminar – 66% Discount through the Jewish Education Project!
May 12, 2011 | 8 Iyyar, 5771

Hi Teva Friend,
The Teva Seminar on Jewish Environmental Education is one of the best professional development opportunities for meaningful, inspirational, experiential Jewish education. Each year the Seminar provides educational directors and teachers dozens of amazing new ideas, lessons, and techniques to take home to their own school or instituion. And this year, the Jewish Education Project (JEP) is offering grants for scholarships of up to 66% OFF the registration fees for the Seminar! (Contact Emily Kaplan for more details.)
But don't just take our word the Seminar is great, look at what Karen Walsh, Education Director at Flemington JCC, Flemington, NJ had to say…
"This conference rejuvenates me. It has taken the place of CAJE conferences in my heart and in my calendar."
– Karen Walsh
Our Congregational Education programs from "Nurturing Connections – Spirituality in the Early Childhood Classroom" to "Lech Lecha – Bringing up a Congregation to Raise Jewish Youth" for B'nai Mitzvah teens, to "Geshem – The Eco-Orientation of Prayer" for those of us young at heart will engage and energize all of us for a great sustainably Jewish summer ahead.
Read on about our programs below and join us! Register now!
See you there!
The Teva Team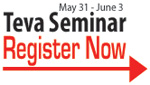 Join Us for the First
Teva Shabbat
June 3 – June 5
Catch Darshan Live
Thursday, June 2nd, 9PM
"Nurturing Connections – Spirituality in the Early Childhood Classroom"
with Laura Bellows
Veteran Teva educator and Director of Congregational & Community Programs, Laura Bellows, will be teaching our little guys about spirituality. While roots, water, song and craft lay the groundwork for learning, the same inquiry-based activities can open the door for Jewish spiritual development and deep connection to the world around us. Young learners easily engage with critters, creation and community and, as we foster space for it, can teach us to cherish wondrous moments. Tap into sacred space and time with our littlest ones; take home a toolbox of ideas for building spirited, Jewish classrooms, outdoors and inside. Register now!
"Lech Lecha – Bringing up a Congregation to Raise Jewish Youth"
with Andrea Cohen-Keiner and David Blumenkrantz
The goal of the Lech Lecha program is to invigorate the Bar/Bat Mitzvah, making it a truly powerful experience for youth, their families and congregation and increasing the probability that youth will become attracted and attached to their Jewish traditions, deepening their sense of connection to the natural world and building in them a strong Jewish identity and compelling them to continue their Jewish education.This workshop creates a place for conversations among participants to explore what roles parents, Jewish Educators, children and the Congregation can fulfill to create a more potent Bar/Bat Mitzvah experience. Register now!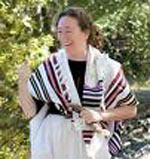 Geshem – The Eco-Orientation of Prayer
with Rabbi Aaron Leibowitz
Rabbi Aaron Leibowitz is the head of HaOhel institutions in Nachlaot Jerusalem, including Yeshivat Sulam Yaakov, Ashrei, and the Shirat Devorah seminary. This class will be exploring verses from genesis, and stories from the Talmud. We will discover how the relationship between the world and rain reflects the relationship between man and God. We will also discover how understanding the ecosystem is the bedrock of understanding prayer, then conclude with a personal journaling exercise. Register now!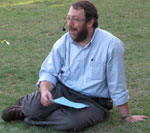 For more information on our courses:
Contact Cara Michelle Silverberg at: seminar@tevacenter.org
To register for the seminar:
Contact Emily Kaplan at: emily@tevacenter.org

Copyright © 2011 Teva Learning Center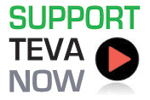 ---