Teva Shabbat Retreat June 3-5
May 15, 2011 | Iyyar 11, 5771

Hi Teva Friend,
Teva invites you to join us for the First Ever Teva Seminar Shabbat Retreat in Nature from June 3rd through June 5th, 2011. Come celebrate creation and community with inspiring prayer and learning. Register now and save $50! Click here to learn how.
Delve into the ecological dimensions of Shabbat and Jewish cycles of work and rest. Learn how to craft challah, candles and havdallah sets, and rest and relax in the beautiful mountains of the Hudson Highlands.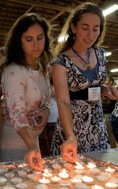 We will learn together in workshops by the Jewish Farm School and Hebrew College such as: Tisch – "Shabbat and the Tree of Life" – A Sabbath-Eve Teaching from the Zohar with Rabbi Jonah Steinberg, and the "Shmitta study: the Seven Year Rest Cycle," Havdallah Sets – Pick Your Own B'samim with Teva educators, and "Is all Land Equally Sacred? Jewish Views on Israel and the Earth with Rabbi Or Rose. There will also be family friendly activities including: a talent show, an ice cream bar, yoga classes, guided hikes, swimming, delicious food, and much more!
$50 Special Offer – Now Through May 22nd Only!
Here's how: go to the registration page, fill in the form and type in our special code "shabbat" in the "why you want to attend the seminar" field. Then take $50 off your accomodations!
Space is limited so register now!
See you there!
– The Teva Team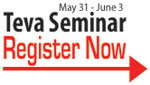 Join Us for the First
Teva Shabbat
June 3 – June 5


Check Out "Renewal"
The first feature-length documentary film to highlight today's religious-environmental activists.
Thursday, June 2nd, 8PM
Catch Darshan Live!
Enviro-Hip-Hop-Jazz Concert
Thursday, June 2nd, 8PM

More Upcoming Events

Rainbow Day – May 31st
Did you know Rainbow Day is May 31st? Rainbow Day is the day we celebrate the first covenant with God when Noah and all the animals first came out of the ark and beheld the beautifully colored light illuminating the new world.
Learn more and celebrate!
The JCC in Manhattan's
First Ever Spring Eco-Fest
May 22nd through June 3rd, 2011
Check it out on Facebook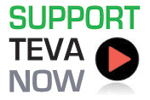 Want more info on our courses?
Contact Cara Michelle Silverberg at: seminar@tevacenter.org
Registration Questions?
Contact Emily Kaplan at: emily@tevacenter.org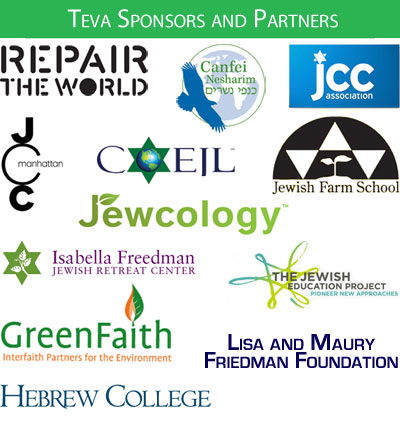 Copyright © 2011 Teva Learning Center t: 212.807.6376 teva@tevacenter.org
---