The Year of Action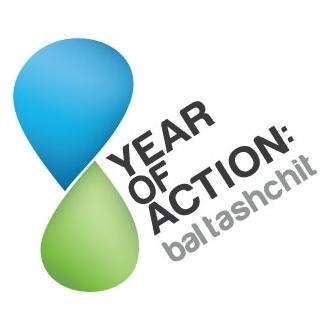 Welcome to the Year of Action! Following up on our Year of Jewish Learning on the Environment, this year we will be focusing on actions to save energy and reduce food waste, practical actions called for by the Jewish mitzvah of bal tashchit.
This program concluded in January 2014. You can learn more about our shared actions below!
The Year of Action was a project of Jewcology, in partnership with Canfei Nesharim and in coordination with the Coalition on the Environment and Jewish Life (COEJL), along with many other Jewish environmental organizations and initiatives, and with the support of the ROI Community.  The actions of this project were suggested, researched and drafted by the following members of the Canfei Nesharim and Jewcology teams:  Sarah Bedder, Ruchama Cohen, Jacob Schaperow, Dr. David Goldblatt, Josh Keyak, and Dr. Daniel Weber.  Thanks to the team!
Here are the actions we took:
Actions to Save Energy [view all] 
---