Earth Etude for Elul 20 – Saluting all who stand tall in the face of "Climate and Carbon Pharoahs":Rabbinical activist plans eco Yom Kippur services at Lincoln Memorial
By Susie Davidson
This article was first published in the August 27 issue of the Jewish Journal of the North Shore.
On June 18, Pope Francis released his long-awaited, climate-centered encyclical, "Laudato Sii," which translates to "May the Creator Be Praised," and is taken from a prayer of St. Francis of Assisi acknowledging Brother Sun, Sister Moon, and all other elements of Creation.
To enthusiastic worldwide reception, the encyclical stated that humans were morally bound to protect the planet for future generations, and especially for the vulnerable among us.
But the next day, by one deciding vote, the Senate Appropriations Committee effectively gutted the EPA's first-ever plan to implement limits on carbon pollution from existing power plants.
And at the end of June, the Supreme Court granted the coal industry a reprieve from the Clean Air Act's mandatory curbs on mercury emissions. Coal-producing states and the U.S. Chamber of Commerce are reportedly preparing a suit against the mandates expected to end up back before the Supreme Court.
Senate majority leader Mitch McConnell urged governors to refuse to carry out the rules.
Rabbi Arthur Waskow, founder and Director of the Shalom Center in Philadelphia, has labeled these foes of the environment "Climate Pharoahs."
On August 3, U.S. President Barack Obama, undaunted by the Climate Pharoahs among him, unveiled a revised Clean Power Plan to reduce greenhouse gas emissions from US power plants by nearly a third.
"We are the first generation to feel the impacts of climate change, and the last generation to be able to do something about it," he said.
Who is the Jewish counterpart to the Pope, and ecologically active leaders such as President Obama? Where is our Moses, our King David, our David ben-Gurion, to lead us to victory against fossil fuel defenders and enablers?
In our day, I nominate Rabbi Arthur Waskow.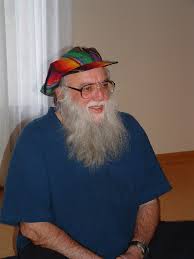 Waskow, whose numerous books and writings include "Torah of the Earth: Exploring 4,000 Years of Ecology in Jewish Thought" (Jewish Lights, 2000), "Trees, Earth, & Torah: A Tu B'Shvat Anthology," and "Jewish Environmental Ethics: Adam and Adamah," in Oxford Handbook of Jewish Ethics and Morality (Dorff & Crane, eds.; Oxford Univ. Press, 2013), is consistently in the forefront of Jewish leadership climate actions, such as June 12's Rabbinic Letter on the Climate Crisis, initiated in anticipation of Laudato Sii.
To date, 414 rabbis have signed on against fossil-fuel extracting practices such as fracking, off-shore Arctic drilling, and oil trains, and their disproportionate impacts on low-income communities and communities of color. "'Carbon Pharaohs' producers… endanger human beings and bring plagues upon the Earth," the rabbis write.
A longtime climate activist who has been repeatedly arrested at protests against pipelines and other earth-damaging energy technologies, Waskow holds a Ph.D. in U.S. history from the University of Wisconsin in Madison and was named by the Forward newspaper in 2005 as one of the "Forward Fifty" leaders of American Jewry. A founding member of the stewardship committee of the Green Hevra, an association of Jewish environmental organizations, Waskow is on the coordinating committee of Interfaith Moral Action on Climate.
He continues to be active despite past throat cancer treatment and the arrival of his 80th year. He has traveled to Boston at least twice recently, for an environmental forum at the Boston Synagogue and a Jewish Climate Action Committee (JCAN) convention earlier this summer at Hebrew College co-organized by Rabbi Katy Allen of Ma'yan Tikvah of Wayland.
This High Holiday season, Waskow is promoting speakers on Eco-Judaism (including Allen, who commissions a series of "Earth Etudes," such as this essay, for Ma'yan Tikva's blog each High Holiday season) to Jewish schools and institutions, for engagements to coincide with Pope Francis' Sept. 22-27 U.S. visit.
Past High Holiday environmental series at the Shalom Center have included 2008's "Clouds, Yom Kippur, & Climate Crisis in the Balance."
On Tuesday, Sept. 22, the Shalom Center is sponsoring a Yom Kippur observance, including Kol Nidre, at sunset at the Lincoln Memorial in Washington, to fall just before Pope Francis addresses a joint session of Congress on the climate crisis. (Those interested may contact  Rabbi Mordechai Liebling of the Center at mliebling@rrc.edu.)
We can all be grateful to Pope Francis, President Obama, Rabbi Arthur Waskow and his staff at the Shalom Center, and to all eco-defenders who act individually, as leaders, and/or as members of organizations to protect and safeguard natural life on Earth, now and for years to come.
A sustainable Shana Tova to all.
Earth Etudes for Elul are a project of Ma'yan Tikvah – A Wellspring of Hope.
Susie Davidson, a local journalist, author, poet and filmmaker, is the coordinator of the Boston chapter of the Coalition on the Environment and Jewish Life (COEJL). She writes for the Jewish Advocate, JNS.org, the Jewish Journal, the Jewish Daily Forward, and other media, and has contributed to the Jerusalem Post, the Boston Sunday Globe, and the Boston Herald. She coordinated the OccuPoetry series at Occupy Boston. She is also an active board member of the Jewish Alliance for Law and Social Action (JALSA) and the Alliance for a Healthy Tomorrow (AHT).
---