Earth Etude for Elul 22: Earth Rituals
by Molly Bajgot
~ This is what rituals are for. We do spiritual ceremonies as human beings in order to create a safe resting place for our most complicated feelings of joy or trauma, so that we don't have to haul those feelings around with us forever, weighing us down. We all need such places of ritual safekeeping. And I do believe that if your culture or tradition doesn't have the specific ritual you are craving, then you are absolutely permitted to make up a ceremony of your own devising, fixing your own broken-down emotional systems with all the do-it-yourself resourcefulness of a generous plumber/poet.  ― Elizabeth Gilbert, Eat, Pray, Love
Elizabeth came into my life by way of the T.V. screen this past week. Her words remind me of my own spiritual practice, both looking to Judaism to provide a structure for my spiritual practices, and rounding out my own ritual needs by design Earth based ceremony.
This time of year, our Jewish tradition has ritual that takes us through an incredible process of taking stock of ourselves over the past year in order to bring ourselves fully to G!d. I feel thankful for this time and space because – as Elizabeth's puts it – we need this ritual so we don't carry these feelings around forever. It's difficult, to drop our emotions off, our misgivings and wrong doings, and leave them. I tend to let them shrink around in the corner of my shadow long after I've told them goodbye. I tend to treat them like they have permission to follow me.
How can we truly forgive, others and ourselves, when healing may take more than a High Holiday season? A practice I've picked up in the last few years is one that gives my feelings away to the Earth. The Earth, her perfect systems, cyclical in nature and always regenerating, is a master of receiving and rebirth. Two years ago, I lead my Jewish Justice Fellowship through an exercise of trying this: sitting on the ground, hands planted in the Earth, and asking her to ritually safeguard our heavy things. To take these worries off our mind – the ones that float around and aren't moving right now. Carry them, and I will take them back, once you've done some of your cyclical magic; once they've had some space to breath, decomposed some.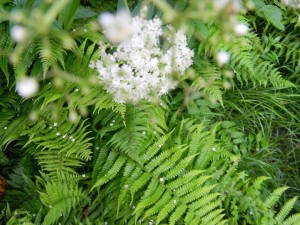 We do this with reverence for Earth, her majesty; for the creator; for the amazing ability to rely on Earth with all our might. Not with a teenage attitude, dropping our backpack off at the door once we've come home. No, with respect for the Earth's ability to hold and process so much of our human-ness. She can hold them. This trusting ritual helps me to round out the practice of teshuvah, turning and repentance, rounding out our time-tested ritual. I offer this practice to all who meditate, walk, and enjoy connecting with the Earth. May she be included in this practice – because we all have so much to carry.
Molly Bajgot was born and raised in Sudbury, MA. She is a singer, songwriter, and has a big love to the out-of-doors and vocal harmony. 
---