Wellsprings of Wisdom: A Virtual Retreat Center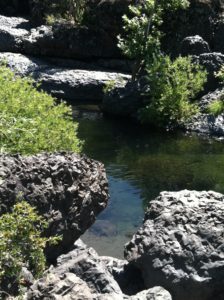 I am delighted to announce and share my newly redesigned and relaunched website, http://wellspringsofwisdom.com/
It's a place for anyone interested in Jewish spirituality in nature.
Wellsprings of Wisdom is a site for your soul, an island of quiet contemplation in a sea of noisy information. It's the rare online place where you can pause to refresh your soul, re-enchant your world, and renew your inner life.
At this virtual retreat center, ancient Jewish symbols from nature become gateways to personal growth and action. You are invited to immerse yourself in the Torah of mother earth through creative experiences, shared stories, and ancient wisdom.
It's free to use, non-denominational–while expressing the inclusive spirit of Jewish Renewal–and open to all.
If you like the site, please enjoy it, share it, comment on it. And please feel free to contact me through the site about any retreats or outdoor adventures that you offer, or content you think would be appropriate to share on the site!
Blessings and best wishes,
Rabbi Julie Danan
---