The Climate on Capitol Hill: A Roadmap for Jewish Climate Advocacy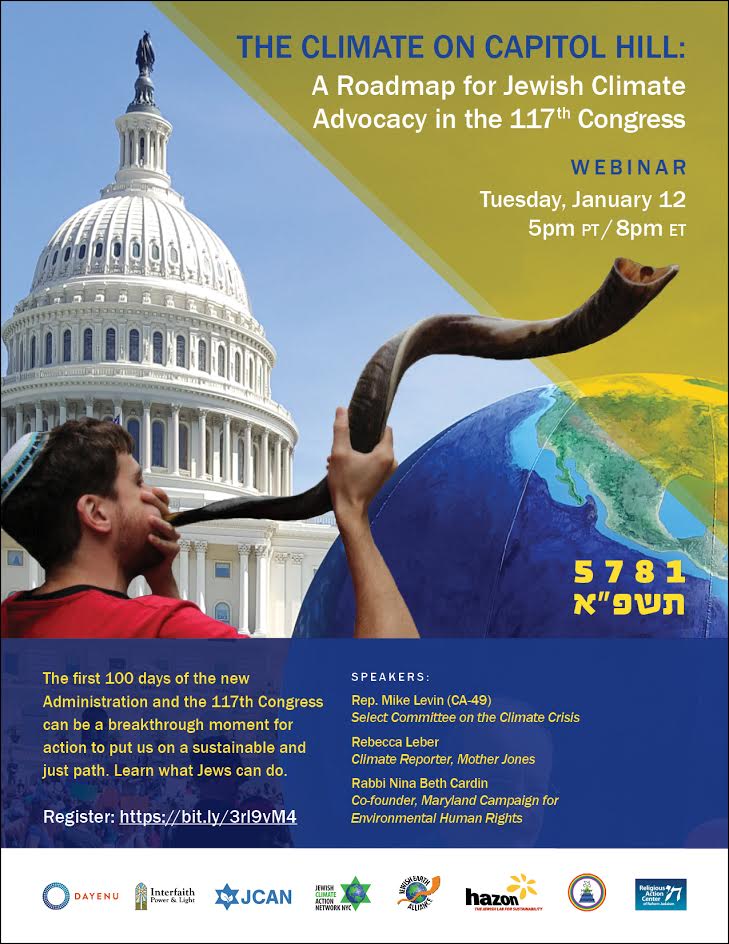 Webinar on Tuesday, January 12, 5pm PT, 8 pm ET.
The first 100 days of the new Administration and the 117th Congress can be a breakthrough moment for action to put us on a sustainable and just path.
Learn what Jews can do from Rep. Mike Levin(CA49), Rebecca Leber, climate reporter for Mother Jones and Rabbi Nina Beth Cardin, co-founder of the Maryland Campaign for Environmental Human Rights.
Register here: https://bit.ly/3rl9vM4
Please come and help us spread the word about this exciting event. Publicity materials are available here: https://drive.google.com/drive/folders/1IImwdOPx8daLbctLst62xTANYNUDzS3z?usp=sharing
---