Adamah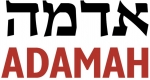 ADAMAH cultivates the soil and the soul to produce food, to build and transform identities, and to gather a community of people changing the world.
---
Tree b'Earthday: A Tu b'Shevat Celebration Friday, January 25 – Sunday, January 27, 2013 at Isabella Freedman Jewish Retreat Center in the Connecticut Berkshires Give thanks for the birthday of the trees and the Jewish Earth Day with the many branches of the Jewish environmental movement. Join activists, rabbis, leaders, ...
---
Hi folks - I hope you'll check out this unique event happening in downtown Brooklyn. Click here for full event info. Join the Jewish Meditation Center of Brooklyn and Adamah for a teaching by Sarah Chandler (followed by our weekly sitting meditation at 8pm!) Soul Journeys Through Living Soil ...
---